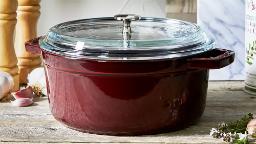 Because of more deals? Visit CNN Underscored black friday guide Get a full look at the best discounts during the biggest shopping event of the year.
Nordstrom's anniversary and biannual sales are events on our calendar year after year, but don't sleep on department store holiday deals. Now, Nordstrom has a ton of Black Friday deals running until November 11th. 29.
You know what that means: we've done the hard work and gone through thousands of options so we can offer you the best options below before you spend your precious time combing through them yourself (which is, of course, totally encouraged of). Shop our favorite picks for men's, women's, kids, and home below before your favorite styles and sizes sell out—and be sure to check out our list of other retailers running Black Friday deals right now.
This oversized sweater is perfect paired with a chunky-knit sweater tank, a pencil skirt, or even opaque leggings for a cozy turkey rear third look.
The heel of this formal classic over-the-knee boot is perfect for all-day walking, yet tall enough to give your on-the-go looks a slight boost.
This bra is built for comfort with no underwire, elastic or seams, meaning you get lift and support in a smooth, tight-free, all-day fit.
Never let cat-eye sunglasses go out of style again: These shades are enough to complement '90s and Y2K looks, but they'll work just fine if mid-century vibes hit the show again in a few years' time.
If you have nothing against you and walking the trails on a winter afternoon, then you'll want to snag a pair of these wood sorrels. They're waterproof so you don't have to worry about mud or puddles, and the running shoe-like sole keeps you comfortable every step of the way.
AllSaints is an extremely reliable supplier of footwear, and this Fall It-inspired loafer is a hit this season. Flat gold studs add a little sparkle, breaking up the black (and adding sparkle to your outfit).
This thong sits right where your hips are most comfortable, and the full lace construction isn't just great for invisible lines; it dries super easy, too.
Alo's high-rise leggings are designed with flatlock seams for added protection when you need it most, whether you're doing squats or jogging 3 miles.
This carry-on jacket is your perfect weekend basic, whether you're cozying up at home or running errands. It's also great for layering under longer parkas for extra warmth.
If you like the skinny feel of leggings, look no further than these leggings, and the ribbed fabric adds a little texture to your athleisure look. (A ribless version is also available.)
These block heel platform pumps are perfect for everyday wear, holiday parties, or any other occasion that calls for a lift. If you need a straight pair of party pumps, metallic pink and disco silver are also available. Bonus: They come in inclusive sizing.
Balloon sleeves always seem to re-emerge around the holidays, and this version is available in eight colors from beige to black to go with anything.
Wellies that don't look like wellies? Yes, please. Whether you're commuting to work or shopping for the weekend, these platform boots will get you through the wet days of fall and winter.
This jacket has a lot of details that make it an ordinary winter coat: first, the abundance of pockets, then the rounded contrasting color that brings an unexpected softness to the utilitarian silhouette.
Love tank tops but hate the tech bro vibe? That's where the Pendleton Vest comes in, delivering just the right amount of warmth and rugged style in a super comfy fleece layer.
Perfect for puddles and great for the office (and evening out), these rain boots earn five stars from satisfied customers for their good looks, comfort, and winter durability.
Cropped caravans add a different twist to the usual low-hip double-breasted style, but you can never go wrong with classic navy.
Lightweight in feel and look, these stylish sunglasses may be a classic shape, but their modern lines set them apart from the traditional Wayfarer shape.
It's hard to find a work bag that's halfway between professional (but not corporate) and backpack (but not student). Enter this shot of Ted Baker, which brings a little British flair to the everyday carry from meetings to after-get off work beers.
Crafted from gorgeous recycled wool, this durable jacket has a soft sheen, plus a fit that's perfect for layering under winter coats or wearing over a T-shirt in spring and fall.
This rustic-looking button-down shirt is the answer to morning coffee, late-night campfires, and the next day's stubble.
These slippers are designed for running to the garage and back, and thanks to the ripstop upper (and they're also packed with super comfortable insulation), they'll last for years to come.
This workout shirt from Zella is available in black or gray for just $10—you can even pick it up in-store today for tomorrow's workout.
When you think of Uggs, these Uggs don't look what you think they do. Instead, they blend technical advantages (proprietary comfort footbeds, super-grippy soles) with frankly elegant designs that pair well with office sweaters.
They'll be back in style next summer, so get ready now to snag these streetwear parasols when they're on sale.
If you're heading out for the winter but need a new suitcase to carry, this near-five-star checked bag is lightweight and functional, including a removable wet pocket and built-in flap compartment to store your luggage shoes.
This comforting floral and citrus floral scent with a base of white musk and patchouli will remind your recipient to take a moment for themselves as we enter a potentially stressful time of year.
The Cayenne always adds a little spice when you need it most, and the Always Pan from Our Place has a hot discount on this Instagram favorite cooker.
If your gift to yourself this season is the gift of a good night's sleep, there's a reason this Casper mattress is the flagship of the bed-in-a-box brand. It has excellent support and cushioning to keep you and your spine comfortable all night long.
A good knife goes a long way in the kitchen, and if your knife needs a replacement before being put to the test with a season's worth of chopping, slicing, and cutting, the Miyabi Chef's Knife is the all-rounder for any recipe.
If you need a spare pot and your pans and saucepans are occupied elsewhere, this all-purpose sauté is a true all-rounder in the kitchen—and despite these ratings, it just might be the star of your kitchen show.
Elegant and powerful for your morning caffeine, this Zwilling coffee maker fits right on your countertop, makes 12 cups of the good stuff, and is certified to the Gold Cup Standard by the Special Coffee Association.
Staub's cast iron skillet holds four quarts of stews and sauces, or just the right amount of meat for slow cooking, braising, roasting, and more. It's also oven-safe up to 500 degrees Fahrenheit, which means you can cut down on dishes.
With its versatile 5.25-quart size, Le Creuset's Classic Dutch Oven is your kitchen's do-it-all oven for a range of low-cal and slow meals this holiday season – and for years to come, thanks to the brand's renowned durability and quality.
If you're looking to upgrade for the holidays, these four dinner plates are all about casual elegance. The asymmetrical shape and gold trim keep everything refined without being fussy.
Combining skin science with Korean herbal traditions, Sulwhasoo's potent yet gentle cleanser is formulated to wash away the day's weariness—without stripping skin of all its natural oils and moisture.
Viktor&Rolf's airy Flowerbomb takes an after-night twist with this fragrance, which combines nighttime notes of jasmine, black currant, musk, pomegranate, peony and vanilla for a midnight fragrance garden to wear.
And if Maison Margiela's candles aren't enough, you can wear your favorite fragrance from the brand throughout the day. At the end of a long week, this cologne smells of private club gossip, amid the clink of vintage glasses.
Face oils are one of the best ways to keep skin hydrated, and despite the driest winters, Indie Lee's products are rich in vitamins A, E and C to smooth, firm and hydrate.
The best skincare is the one you don't really have to do, and Saturday Skincare's high-potency, lightweight sleeping mask will leave you looking radiant for the rest of the day—thanks to taking it while you nap some vitamin C.
Refresh your skin with this micro-surfacing exfoliator. Ultra-fine aluminum oxide crystals polish your epidermis, leaving smooth, nourished skin (thanks to some green tea and shea butter in the formula). Afterwards (please!) use SPF up to twice a week for best results.
These house shoes are great for kids who don't like sweaty slippers on their feet, and they're cool enough to wear when friends are over.
Grown-ups loved them so much that Zella started making their famous leggings for little ones. These on-the-go black leggings are perfect for class, between classes or on the weekend, thanks to the effortless stretch and comfortable fit.
On colder days, keep kids warm this winter with this adorable zip-up bunting. (A pink heart version is also available.)
This bright dress can be layered under a winter cardigan or worn on its own next year when the sun shines.
Slip-on sneakers make getting out and about easier, and these running shoes are available in a variety of sizes from babies to toddlers.
Wrap baby in this chunky hooded cardigan for when the temperatures really drop.
This sophisticated sweatshirt features a mini pocket on the side to hold the little ones kids encounter throughout the day.
In fact, you'll never end a season with as many socks as you started, so if your kids need a top-up, that's a great time to go (especially when those socks are easy to match).
If you have a kid who loves the great outdoors, this five-star nylon and fleece jacket will keep them warm in all their outdoor activities this winter.