A Michigan mom has brought together parents from across the country with an unusual request — one that involves heavy sedation.
Kalin Sheick, a mother of three in northern Michigan, wakes up each morning to chat with clients of her business, Sweetwater Floral, on Instagram while sipping coffee.
One morning, Sheick discussed a business idea she had for new mothers. The response to her Instagram story was "so positive" that she decided to post her mock business plan for postpartum women to TikTok.
"We need a service that puts you in a medically induced coma and they do everything for you while you're in a coma after giving birth," Sheick described on the now-popular TikTok, which has amassed more than 200,000 views. views.
"You'll get your hair dyed, okay? If that's your vibe, you'll get a little Botox. You'll get facials. You'll get whipped. You'll get your teeth whitened," she said. "They'll buy you a new wardrobe that fits, is stylish and age-appropriate. Then you wake up and say 'thank you, do you take Amex?'"
But Shayk isn't over yet.
"I forgot two very important things when you were there," she said at the end of TikTok. "You get Brazilian wax and they pay taxes for you."
More than 900 people have expressed their thoughts on Sheick's idea in the comments.
"Honestly, I'm just sold on being in a coma," one user wrote.
Another chimed in: "When are appointments available?"
Other parents share what additions they would like to see in the program.
"And any formalities like applying for a birth certificate and adding the baby to your health insurance," wrote one.
Another user commented: "I need a spray tan too."
"And nails!!!" one mom added.
Users have even suggested names for the service, including "Sleeping Beauty special" and "Wax 'N' Tax."
Sheick told TODAY.com that having three children in three years has given her perspective on being a mom.
"I really understand how when you have kids, after this crazy experience, you get thrown back into the world," she said.
She never expected that her "business plan" would be so popular.
"I thought it would be great if there were a few people involved," Sheick told TODAY.com. "What people are adding to the a la carte service shows that mums, especially after putting our bodies into such a transformative event, we want to feel cared for and pampered."
While the internet can often be divisive, it's an idea that brings people together, Sheick said.
"There aren't many people who can agree on one thing anymore," she said. "But we all seem to agree that we should all go to a coma spa."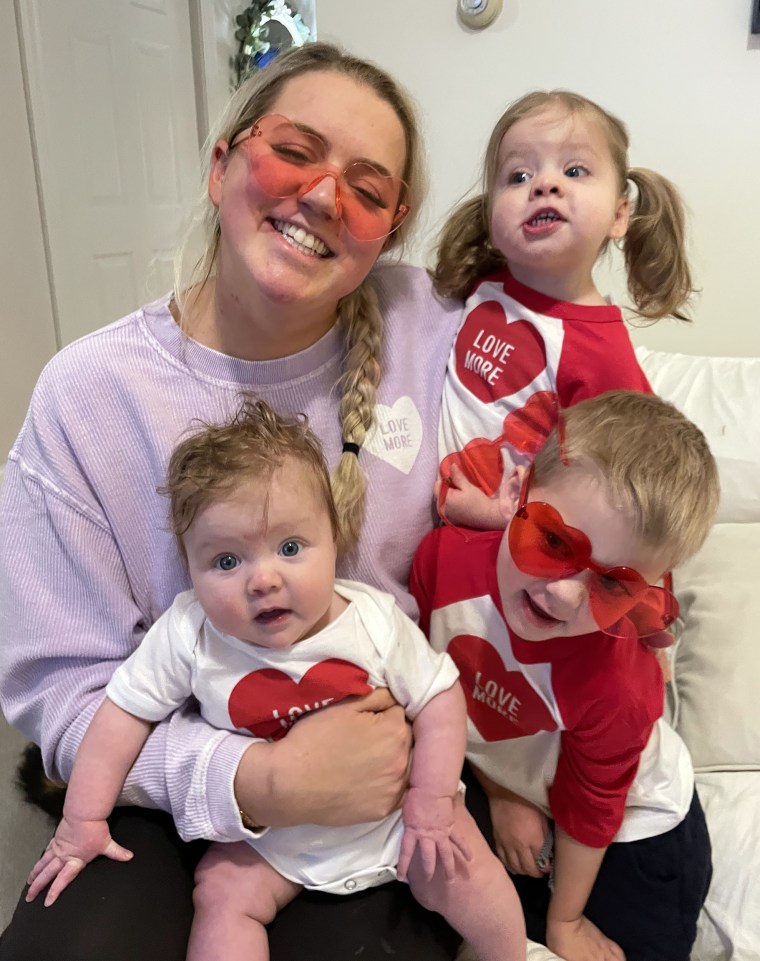 Related videos: